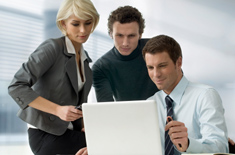 Contact
Szemes és Fia Kft.
9700 Szombathely,
Szent Flórián u. 2.
Phone: 06-94/510-813
Mobil: 06-20/9377-502
info@szemesesfia.hu
What we do
In the field of purchase preparation and technical controll

Preparation of Purchase:
- Organisation of Water Utility Associations and Building Communities,
- Preparation of the Association's financial plans, loan application, management of the Association's accounting and accountancy, financial control of its operation, financial councelling, supervision of tax invoices and balances,
- Making the Deed of Foundation, preparatory works on registration,
- Supervision of financial managment tasks,
Organising Purchase Procedures and Technical Control:
- Ensuring work site; organisation of handover and takover,
- Establishing contact between the Contracting Authority and the Contractor, taking the appropriate measures toward the particular Contractors related to questions in the Investor's sphere of interest.
- Carrying out all technical control tasks specified by resolution No. 158/1997. (IX.26) as follows:
- controlling whether location of the build-up(s), tests of soil mechanics, environment protection and other have been executed or not,
- constantly supervising whether licences and regulations issued by authorities; deadlines, quality requirements and contracts have been kept or not,
- countersignature and surveying of Works and other Records,
- indicating faults, deficiencies and alterations in the Works Record,
- making suggestions to the Contracting Authority related to alterations of the plan arising either from technical or economic reasons,
- supervising the features of technical performance in case of the particular types of build-ups, controlling whether safety regulations related to technology have been kept or not,
- supervising quality attestation of built-in materials, structures and sets of equipment, furthermore
- Certification of Implementation of Works, handover to the Contracting Authority for financial execution,
- Convening procedures of putting-in-use, technical handovers and takeovers,
- Calling and carrying out a Guaranteed Auditing Procedure, supervision of the implementation of faults and repairs coming to surface.
«

Back to the previous page!